Individual Placement and Support for People with Mental Illness
This program follows the model that "work is part of recovery."  Individual Placement and Support (IPS) is a model of supported employment for people with serious mental illness.  Lifetrack has two IPS projects.
1. LEARN (Lifetrack Employment and Recovery Network)  partnership with Ramsey County Mental Health Center
2. Partnering for Jobs partnership with Canva Health and State Vocational Rehabilitation
In 2017, this program placed 96 individuals into jobs with an average wage of $16.44.  Lifetrack's IPS programs help 24 individuals with advancement opportunities in their jobs.
Community Employment for People with Disabilities
This program follows the model that "everyone can work with the right supports in place."  This program also serves individuals with criminal backgrounds whose legal histories exclude them from many types of work. In 2017, the program placed 51 individuals into jobs with an average wage of $13.02.  77% retained their jobs for 12 months. Our employment programs assist in increasing the diversity and inclusion of people with disabilities in the Minnesota workforce. Clients receive employment preparation, job development, placement, Discovery, Customized Employment, job coaching and continued job support to find and sustain quality employment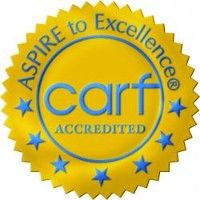 This program is designed for adults with disabilities and transition-aged youth. Lifetrack partners with Vocational Rehabilitation Services and State Services for the Blind and is CARF accredited.This program is free to participants.
Myths, Facts and Information About the Employment and Hiring of People with Disabilities, presented by Wally Waranka and Mike Schmidt: