Hire Qualified Candidates and Lower Your Turnover Costs!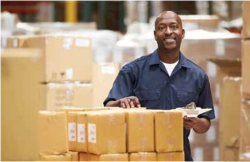 Lifetrack placement & retention rates are in the Top 15% nationally! By partnering with Lifetrack, you've got a business strategy that will help you find—and keep—great employees. For more than 40 years, Lifetrack has been a leader in free employment services and workforce development in Minnesota.
Our Track-Record Leads to Your Success:
The National Benchmarking Project ranks Lifetrack in the Top 15% for employment placement and retention among similar programs.
75% job retention rate among our clients over a 12-month period.
Each year, our Business Services team works with over 500 businesses in Minnesota, matching the right candidate with the right opportunity.
According to data from the Minnesota Department of Human Services, Lifetrack has been the largest employment services program for refugees during the last 8 years.
Partnering with Lifetrack means supporting healthy, stable families in Minnesota communities.
Exceptional Service–At No Cost!
Lifetrack's employment and business services programs are entirely FREE. With that, comes our pledge to provide you with the following:
A commitment to understanding your hiring needs.
Interviews with qualified, prescreened candidates.
Exclusive, customized recruitment events.
Use of our multiple locations in the Twin Cities or Rochester area for recruitment, orientation, or other hiring needs.
Hear What Our Clients Are Saying…
"Between the many agencies we work with, Lifetrack's job seekers were the best matched, well pre-screened and prepared for the job interviews. I'm pleased with the retention of those we've hired and with Lifetrack's follow-up." -  Store Manager, Family Dollar
"Our turnover rate has declined because Lifetrack provides us with qualified, dependable candidates."  - Charles, Bix Produce
"Excellent employment and training programs."  - Judy, Super America
Become a Lifetrack Hiring Partner Today!
Contact Liberty Mickelson at LibertyM@lifetrack-MN.org