Making a Difference in the Classroom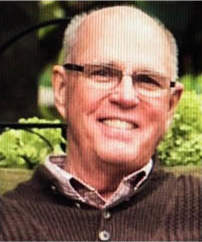 One evening in March of 2004, Ron Sandquist, who had just retired from Advantus Capital Management, was listening to a program on MPR regarding the importance of early childhood education. Art Rolnick, an economist from the Minneapolis Federal Reserve, and an advocate of Early Childhood Learning was being interviewed about his work in the area. The interview concluded that: "Quality early education for at-risk children can produce an annual rate of return as high as 16%—higher than most stock portfolios." That was an investment Ron could believe in and he loved working with children. He had heard about Lifetrack in 2004 from a Lifetrack Chairperson at the time. Since then, Ron has been volunteering at the Families Together Therapeutic Preschool.
Over the years, Ron has loved being involved with the children. He has seen first-hand the types of challenges the children face in the classroom, and has enjoyed providing the staff support to help the children grow and thrive.
Ron experienced this up close and personal one day. He was greeting the children as they walked into class one morning, but there was one student in particular who did not respond in a friendly manner. He understood that this little girl had difficulty communicating and trusting, so he did not say anything more. Shortly thereafter, there was a fire drill in which the children were instructed to go with an adult to evacuate the building. Without a word, the same girl approached him, took his hand, and walked outside with him. "I think she must have thought that I was okay! I accepted her "as she was" and that made a difference to her. I will never forget this experience. It says a lot about the Families Together Therapeutic Preschool!"
Ron continues to make a difference in the lives of these children. You can too by volunteering at Lifetrack today!