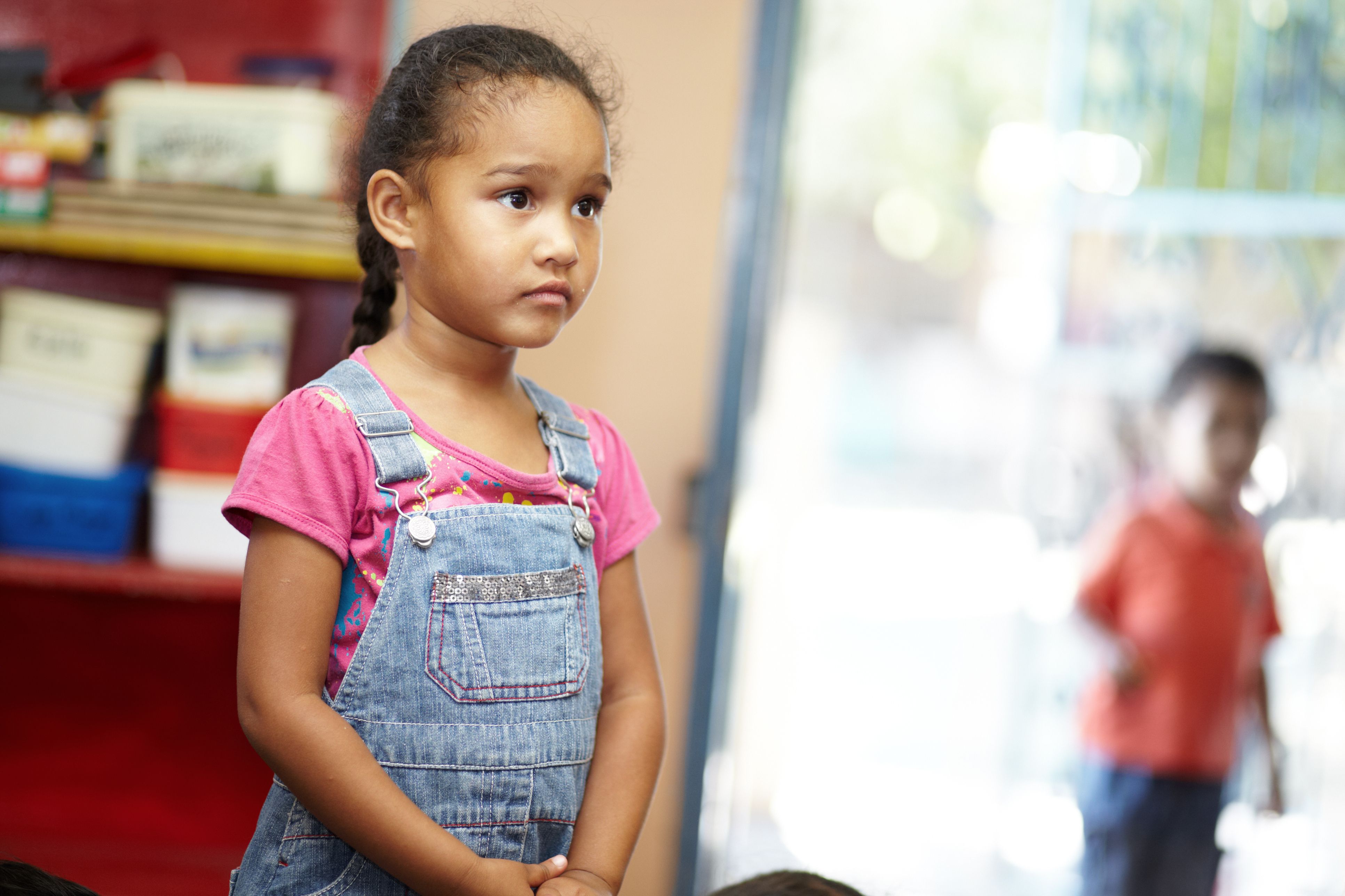 Mia* came to our therapeutic preschool as a four-year-old having experienced more trauma than most people experience in their entire lives. At the time of her arrival, Mia lived with her father who, although he loved her very much, was not capable of providing her with a stable, nurturing environment. Mia's father was poorly educated and struggled with drug addiction, unemployment and gang-violence. He sometimes forgot about Mia and she would be left at a relative's home for several days. Enduring this crisis-ridden environment began taking its toll on Mia. She developed a stutter, was perpetually anxious and became increasingly isolated and emotionally shut down. Mia was referred to our therapeutic preschool by a concerned family member who understood the importance of what Lifetrack could provide.
The preschool staff of teachers and therapists began working with Mia. She received play therapy and discovered a supportive environment of adults. She learned how to play with other children and her anxiety and stutter began to diminish. She found that she would trust adults.
Mia was eventually removed from the custody of her father by child protection and was placed into foster care. Removing Mia from a damaging environment was intended to be a positive experience, but it was not. From her point of view, she had been taken away from her father and was now living with strangers. She grieved the loss of her father's presence in her daily life and was observed to be either crying or sleeping most of the time. The Lifetrack staff responded to her distress and helped Mia to better cope with the situation and then advocated for her placement with a known family member. Today Mia lives with a loving grandmother.
Generous financial contributions from supporters, gave Lifetrack the chance to help Mia find her personal story and some truth around what she had been through. It also allowed Mia to make sense of the chaos that her father's drug use brought to her life, while gaining the skills necessary to help her manage the stress as she transitioned into kindergarten.
Sadly the trauma Mia has faced in her young life is all too common. It is what brings children to our therapeutic preschool. Most of our kids have experienced some type of abuse and neglect. They have witnessed violence. They have been homeless. Necessities such as food are scarce. These kids need your help to break the cycle of trauma, to understand their personal stories and find truth amidst the chaos. Will you help break the cycle?
To donate to our therapeutic preschool click here: https://www.lifetrack-mn.org/fundraising/page.html